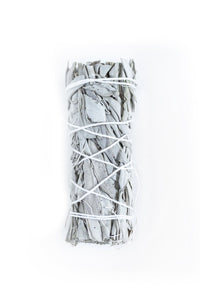 White Sage Smudge Stick 4" Organic smudge wand Sustainably Sourced California
SAGE: Sourced responsibly in California, Sage is proven to neutralize negative energy.
USE FOR YOGA AND MEDITATION: Smudging with sages is a powerful tool in spiritual practice. Burning sage improves awareness and focus. It commonly used to practice mindfulness and transcendental meditation.
Includes 1 White Sage Smudge Sticks 4"